Objectives of the committee
To interact with Ex- students regarding new methods of teaching used in schools.
To have interactions with Alumni of the college during alumni meet.
To invite the Alumni to share their experiences with the current year students.
To invite Alumni for guiding current year students in academic and non-academic activities.
To organize inter school competitions with the help of Alumni.
To invite alumni as experts or judge certain competitions held in the college.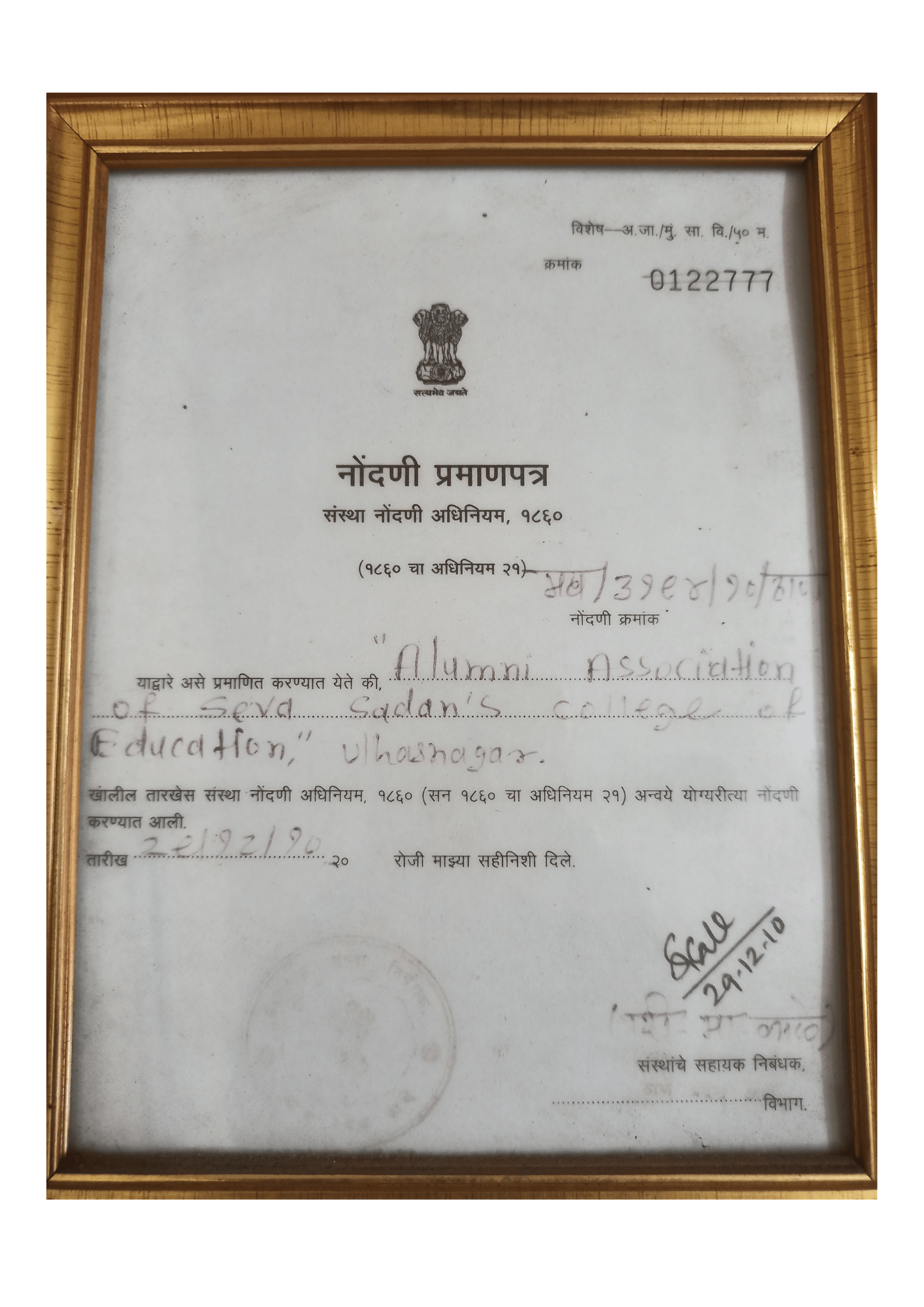 Constitution of Alumni Committee for the year 2023-24
| | |
| --- | --- |
| Portfolio | Names |
| President | Dr Renuka K. Shewkani |
| Vice President | Ms Rakshita Manglani |
| Secretary | Ms Jyothi Yadav |
| Treasurer | Ms Yogendra Kahtri |
| Members | Girish Kataria |
| | Payal Lassi |
| | Geeta Pujari |
| | Sumit Paryani |
| | Vinaya Tilak |
| | Padma Naik |
| | Mitali Bhoir |
| | Santosh Vatkar |
| | Anurag Yadav |
| | Sony Dubey |
| | Sriveni M |
Link to view different programs conducted in college